You can download and try our software for free. If you already an registered user, please don't forget to download our software and renew it. It is updating recently.
MDB Unlock for Access

This tool was developed for MS Access (Jet Database) password recovery. It can help you to recover lost or forgotten passwords for Microsoft Access 95/97, 2000, XP, 2003 databases. Is a powerful tool for system and security administrators and all who has problems with MS Access database security. Password Recovery and Unlock Tool for Access easily handles with your password's protection recovering in a moment.
DOWNLOAD
Safe File Shredder

To be sure that nobody can restore your files and get access to the private information which you wish to be destroyed for ever, it is necessary to use the Safe File Shredder. If you want, that traces of the deleted information have been carefully wiped, and the information remained only your property, you should take advantage with Safe File Shredder use. When it is a question of confidentiality, reliability and safety financial questions fade into the background.
DOWNLOAD
Outlook Express Accounts Password Recovery

At long use the set of e-mail accounts you can easily forget or lost the password to one or even to several mail boxes. In this situation you will be compelled to register a new account at the mail provider, but it s not comprehensible in some cases. In this case to you will need to notify all friends and colleagues that the mail box were changed, but even in this case, the weight of emails will be lost on an old account. With that tool you will relieve yourselves of such problems.
DOWNLOAD
Outlook Transfer Uility

Download Outlook Transfer utility which allows to import EML and MSG files to MS Outlook. The tool is working as eml2pst and msg2pst converter with built-in module for primary integrity check.
This tool allows you to import not only the messages but also the attached files. Reliable algorithm makes data loss impossible during import.
DOWNLOAD
Advanced FTP Password Recovery
This tool will help you to recover passwords for any FTP client.
Advanced FTP Password Recovery is universal utility, it emulates the local FTP server and intercepts all requests addressed to it by FTP client softwate.
This tool is easy to use and it will remind you lost or forgotten FTP logins and passwords each time you want.
DOWNLOAD
Dial-Up VPN Password Recovery (Remote Access Passwords Recovery Tool)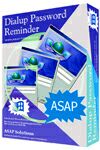 This tool was designed for Dialup, VPN (Remote Access) password recovery. It can help you to recover lost or forgotten passwords for your RAS settings.
DOWNLOAD